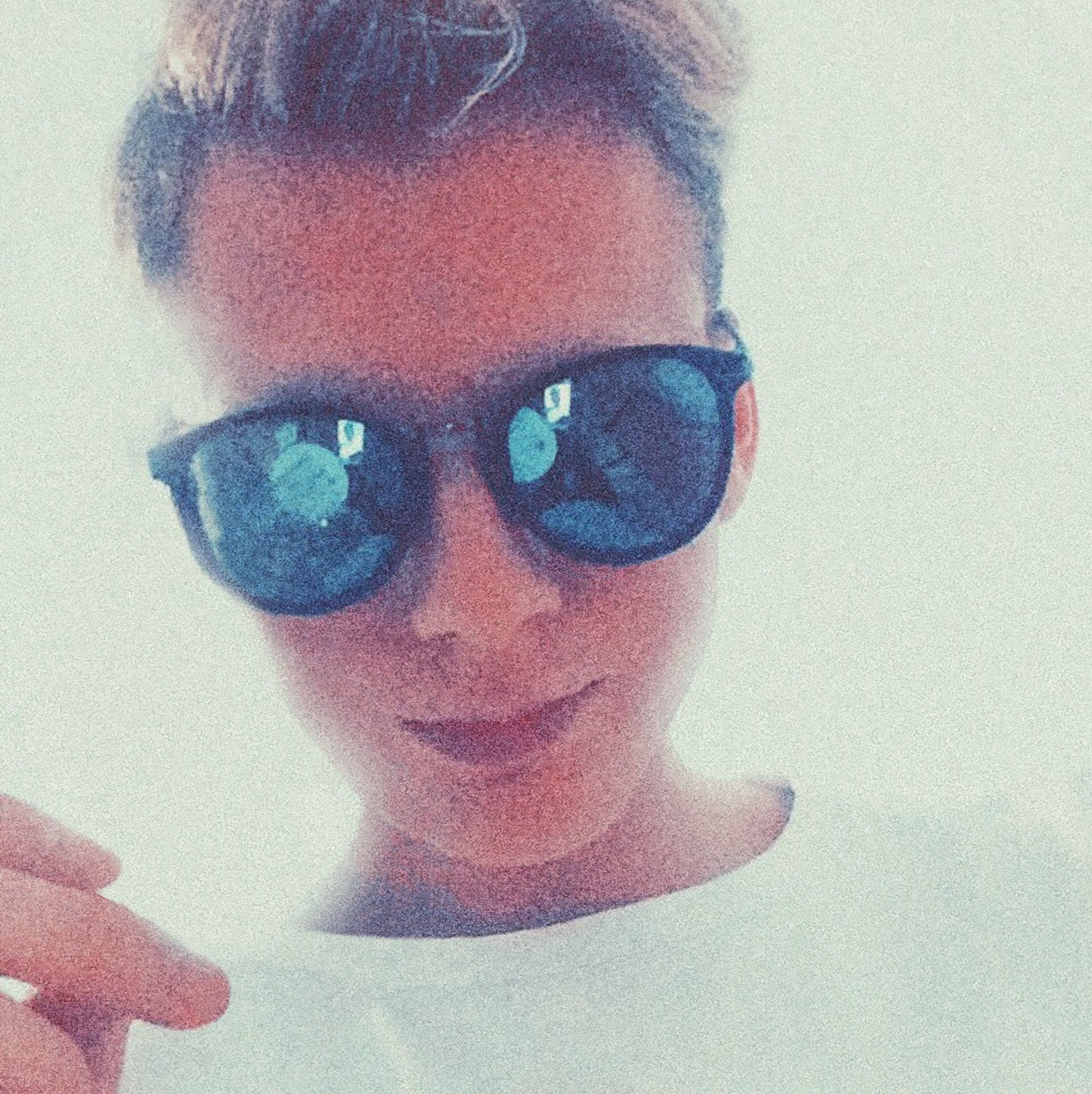 Hi, and welcome to my portfolio! Before we dig a little deeper, let me tell you a little bit about myself; My name is Robert, and I'm a 20 year old freelance graphic designer from Trondheim, Norway. At the moment I'm also taking a online class in graphic design at a Norwegian school, named Noroff. 
Well, thats at the moment. Previously I studied "Media and Communications" in high school, and have worked with design since then. For the future? Who knows? But I would really love to see myself as a graphic designer leading my own team in my own firm. 
That's me! Hope you learned something useful and interesting, but now I'd like to talk about what I can do for you as a client. I created a simple list for you to read through, that presents the different stages of my work process. This is an example of how the process of making a logo normally would occur: 
1.
First of all, we talk. A lot. About who you are, who you would like to become, what I can help you with, etc. You're also presented with a price list as well as a contract (specifying what you want me to design for you) that we both sign off on. 
2.
Secondly I always like to ask what you expect from a professional design. 
3.
I then start to create sketches on paper. Quite a lot of them too. This stage is popularly called "brainstorming". 
4.
After I have finished sketching, I bring the best ones onto my computer where I make some adjustments and create a digital version of the sketch. 
5.
Then, after a lot of editing and adjusting, I might send a first draft to you for review. You tell me what you like, what you would like to see different and so on. 
6.
When we have settled on a draft for the logo, I start creating several other categories such as letterheads, business cards and posters. 
7.
When all the finished products have been presented, and you are happy with the result, I give you full access to my work. Now you are free to use all the material we have created together!
Now you have gotten a glimpse into how I work. I'd also like to add some "official" notes of what you get when the design is finished:
- High resolution files of all designs. 
- Finishing contract (showing that you are satisfied with my work). 
- Invoice. 
- Graphics Standards Manual* (Design Manual). 
*A Graphics Standards Manual is given to all clients who hire me for a logo design job. This manual outlines the use of the logo, as well as other stationary and material. The manual is a fantastic reference book for you to look through so you can better understand how to use your logo. 
Now, what can you expect from me when you hire me for a job? Well, I'm a hard working guy who takes all clients seriously. I'll work day and night to create the absolute best work for you, no matter the size. And you can expect to get high quality design work that you can be proud to show off. 
If you are looking for someone to help you with a logo, poster or any graphic design work, please contact me and we'll have a talk. Thank you so much for stopping by, and I'm looking forward to hearing from you!